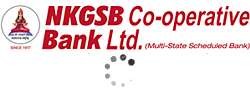 Services charges/ Locker rents & deposits revised w.e.f. 1st July, 2019
Schedule Fees for Depository services w.e.f. 1st Aug, 2019
Bank through Mobile/Net banking for free NEFT/RTGS/IMPS fund transfers.
Now avail benefits of RuPay Platinum on RuPay Debit Card
New Fixed Deposit Scheme introduced
109 Branches now open all over Maharashtra, Karnataka, Goa, Gujarat and Madhya Pradesh
Account Opening Formalities NR(E)
To open any NRI account, please fill up the account opening form and send it to any of the 19 branches of your choice, along with the following documents attested by the Indian Embassy or Notary public or banker or person known to the Bank
Documentation
Duly filled and signed Account-Opening cum Nomination form for opening Non-Resident Accounts
Passport size photographs signed on the front
Photocopy of the passport giving details such as Name, Address, Nationality, Passport Number, Date of Issue and Expiry, Visa details
For NRI – Holding Indian Passport
Current Indian Passport and valid work permit, employment visa or student visa or residential visa, work visa.
For employee of foreign shipping company/merchant navy, a copy of employment letter / evidence to indicate that they are posted at foreign ports and are residing outside India is required
For accounts of minors, please attach guardian's photograph and photocopy of guardian's passport
For PIO – Person of Indian Origin – Holding Foreign Passport
Copy of Current Foreign passport establishing his/her citizenship abroad
Copy of PIO card issued by Govt. of India OR Copy of recent bank statement of his NRE account with any Bank in India OR Copy of current Indian Passport of his spouse, father or mother OR Indian Passport or Driving License or PAN Card issued in the name of the applicant at any point of time (even expired documents are acceptable)
Address Proof
Utility Bill
Driving License
Credit Card Bills
Indian/Overseas Bank statement
If address on the passport and present communication address are different, then an additional proof is compulsory.
PERSON OF INDIAN ORIGIN DECLARATION (To be signed in case the customer is a PIO).
I hereby declare that I am a person of Indian origin and I satisfy one of the following conditions. (Please select from the choices below as applicable to you).
I held an Indian Passport
My mother/father/grandparents _______________________ is/was a citizen of undivided India
I am a spouse of an Indian citizen
I am a spouse of a PIO
Branches authorized to open NRE accounts are
Mulund (East)
Girgaum
Dadar (West)
Ponda (Goa)
Jogeshwari (East)
CBD Belapur
Deonar
Bhayander
Thane (West)
Nallasopara (West)
Dindoshi (Goregaon East)
Marol Maroshi
Ghatkopar (West)
Borivali (West)
Vile Parle (East)
Kothrud (Pune)
Panvel Panji
Vasai