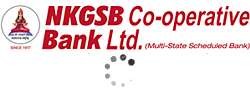 Service Charges / Locker Rents & Deposits Rates Revised
Bank through Mobile/Net banking for free NEFT/RTGS/IMPS fund transfers.
Now avail benefits of RuPay Platinum on RuPay Debit Card
Real Time Gross Settlement System (RTGS)
RTGS is a more robust payment system enabling inter-bank fund transfers of above ₹ 1 Lac. Transfer of funds is attained by an instruction to the bank to transfer funds from your account to another account whereby settlement is done continuously. (simultaneously).
Eligibility
Savings Account, Current Account, CC/ OD Account holder
The attraction of this system
Strong Technological Support
A strong, dedicated and secure communication with INFINET- a state-of-the-art solution
Security
Payee bank and customer receive funds with certainty during the day
Instant service
Immediate credit with no time wasted
Liquidity
Sufficient intraday liquidity to cover their outgoing payments
Security
Avoid cheque to transfer funds from one bank account to another
Risk free
- Transfer is instant and significantly reduces settlement risk
- Reduces credit risk of the receiving participant as they settle the payment after it is accepted by the system
Hassle-free
Avoid cheque return, bounce and stop payment hassles
National Electronic funds transfer (NEFT)
Presently, all our branches are CBS-enabled to offer NEFT facility to our customers. This system facilitates an efficient, secure, economical, reliable and expeditious system to transfer funds below ₹ 1 Lac. and clearing throughout India.
Eligibility
Savings Account, Current Account, CC / OD Account holder
Benefits
Convenience at its best
Fund credited at the earliest to the beneficiary's account
Free
Free inward remittance
Paperless
No hassle of paper-based funds transfer and clearing system
Savings
No courier / postal charges
For more details, please visit any of our branches to avail the instant interbank money transfer facility through RTGS / NEFT.
* Conditions Apply
Disclaimer
ENROUTING TO A THIRD PARTY WEBSITE
By choosing to click on this option, viewers will be prompted to third party links, and NKGSB Bank page will disappear and viewers will automatically leave the Bank's page. Needless to state, these links are meant for informative easy gateway. The NKGSB Bank do not have any operative hold over any third party web site or its material. Hence our bank cannot be held accountable for the contents or any material of these third party web sites.
So it is pertinent to note that NKGSB Bank do not undertake the responsibility of any nature what so ever related to warranties, expressions, representations, in any form either express or implied, related to such third party links or web sites or any material or information contained therein.
Viewers be noted that these third party web sites may have their own views, opinions, angles and different policies about security & other aspects which may differ from NKGSB Bank. It is always advisable that viewers do essentially review such privacy or security policies and be cautious always before sharing your personal or confidential information at your own risk and NKGSB Bank will not be responsible for any loss of what so ever nature or misuse of information if any in future.
Redirect to RBI Kehta Hai
X