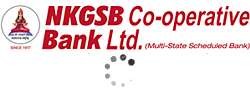 Services charges/ Locker rents & deposits revised w.e.f. 1st July, 2019
Schedule Fees for Depository services w.e.f. 1st Aug, 2019
Bank through Mobile/Net banking for free NEFT/RTGS/IMPS fund transfers.
Now avail benefits of RuPay Platinum on RuPay Debit Card
New Fixed Deposit Scheme introduced
109 Branches now open all over Maharashtra, Karnataka, Goa, Gujarat and Madhya Pradesh
INWARD
Collection of Foreign Currency Cheques/Drafts
We handle collection of Foreign Currency cheques/Drafts in USD payable in USA Please deposit the Instruments at any of our branches by filling up the pay-in slip alongwith FEMA declaration together with purpose of remittance and remitter details.
The facility is available to our customer maintaining &operating account with us for minimum One Year subject to terms and conditions. The facility is not available to Exporter Customers for collecting export payment.
Telegraphic Transfers(TT)
Receipt of legitimate remittances
In order to enable you to remit the money, We give below details of Our Nostro Account for routing Foreign Currency Accounts in USD, EURO,GBP
Currency
Beneficiary Bank (Account with Institution)
Account No with Intermediary Bank
Intermediary Bank
USD
NKGSB CO OP BANK LTD, MUMBAI , INDIA
( SWIFT : NKGSINBBXXX)
20729156
HABIB AMERICAN BANK,NY,USA
(SWIFT : HANYUS33XXX)
GBP
NKGSB CO OP BANK LTD, MUMBAI , INDIA
( SWIFT : NKGSINBBXXX)
94100292001217
BANK OF BARODA,LONDON
(SWIFT : BARBGB2LXXX)
EUR
NKGSB CO OP BANK LTD, MUMBAI , INDIA
( SWIFT : NKGSINBBXXX)
BE84183020391659
BANK OF BARODA,BRUSSELS
(SWIFT : BARBBEBBXXX)
OUTWARD REMITTANCES COVERED UNDER LIBERALISED REMITTANCE SCHEME
Foreign Exchange Remittance facility available to residents ( Any one or all types of purposes mention below should not exceed USD 250000/- Per Financial year April to March)
| | | |
| --- | --- | --- |
| 1) | Business Promotion /Visit | Upto USD.2,50,000/- or its equivalent for visit to any country other than Nepal and Bhutan. (FCN USD 3,000/- per visit) |
| 2) | Private Visit / tour | Upto USD.2,50,000/- or its equivalent for one or more visits to any country except Nepal and Bhutan (FCN USD 3,000/- per visit) |
| 3) | Employment abroad | Not exceeding USD.2,50,000/- or its equivalent thereof. |
| 4) | Emigration | Not exceeding USD.2,50,000/- or its equivalent thereof. |
| 5) | Higher Education | Not exceeding USD.2,50,000/- or its equivalent thereof. |
| 6) | Medical Treatment/Hospitalisation abroad | Not exceeding USD.2,50,000/- or its equivalent thereof. |
| 7) | Maintenance expenses of a patient going abroad for treatment/check-up and for Attendant. | Not exceeding USD.2,50,000/- or its equivalent thereof. |
| 8) | Gifts | Upto USD 2,50,000/- or its equivalent per financial year. |
| 9) | Donation | Upto USD 2,50,000/- or its equivalent per financial year. |
| 10) | Maintenance of close relative abroad | Upto USD 2,50,000/- or its equivalent per financial year. |