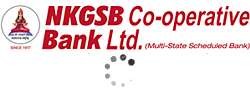 Services charges/ Locker rents & deposits revised w.e.f. 1st July, 2019
Schedule Fees for Depository services w.e.f. 1st Aug, 2019
Bank through Mobile/Net banking for free NEFT/RTGS/IMPS fund transfers.
Now avail benefits of RuPay Platinum on RuPay Debit Card
New Fixed Deposit Scheme introduced
109 Branches now open all over Maharashtra, Karnataka, Goa, Gujarat and Madhya Pradesh
Who is identified as NRI?
Residents
Where are the terms a 'person resident in India' and a 'person resident outside India' defined?
Section 2 (v) and Section 2 (w) of the FEMA, 1999 defines 'person resident in India' and a 'person resident outside India' respectively.
Who can determine whether a person is a resident of India or not?
The Reserve Bank does not determine the residential status. Under FEMA, residential status is determined by the operation of law. The onus is on an individual to prove his /her residential status, if questioned by any authority.
Who is a person resident in India?
Under FEMA 1999, a person resident in India is defined as a person residing in India for more than one hundred and eighty-two days during the course of the preceding financial year (April-March) and who has come to or stays in India either for taking up employment, carrying on business or vocation in India or for any other purpose, that would indicate his intention to stay in India for an uncertain period. In other words, to be treated as `a person resident in India' under FEMA 1999, a person has not only to satisfy the condition of the period of stay (being more than 182 days during the course of the preceding financial year) but has also to comply with the condition of the purpose/ intention of stay.
Who is a Non Resident Indian (NRI)?
Non-Resident Indian nationals generally fall under the following broad categories
Indian citizens who stay abroad for employment or for carrying on any business or vocation or for any other purpose, in circumstances indicating an indefinite period of stay outside India
Indian citizens working abroad on assignments with Foreign Governments, Government agencies or International/ multi-nation agencies like United Nations Organization (UNO), International Monetary fund (IMF), World Bank etc
Officials of Central and State Governments and Public sector undertakings deputed abroad on assignments with foreign governments/agencies/ organization or posted to their own offices (including Indian Diplomatic Missions) abroad
Crew members of Indian nationality or origin employed by foreign Airlines or Shipping Companies if they are based at foreign ports and reside abroad. (If the employment is on contract basis, their status still continues to be resident Indian.)
Student who has gone abroad for studies
Indian Students Studying Abroad
In terms of AP (Dir Series) Circular No. 45 dated December 08, 2003, Indian students studying abroad can be treated as Non-Resident Indians (NRIs) having regard to the circumstances as under
Their stay abroad for more than 182 days in the preceding financial year and
Their intention to stay outside India for an uncertain period when they go abroad for their studies
Accordingly students going abroad for studies are treated as Non-Resident Indians (NRIs) and are eligible for all the facilities available to NRI under FEMA.
Who is a Person of Indian Origin (PIO)?
Residents
For the purposes of availing the facilities of opening and maintenance of bank accounts and investment in shares/ securities in India, a foreign citizen (other than a citizen of Pakistan or Bangladesh) is deemed to be person of Indian origin, if,
a) He/ she at any time held an Indian passport;
OR
b) He/ she or either of his/ her parents or any of his/ her grandparents were a citizen of India by virtue of the Constitution of India or the Indian Citizenship Act, 1955 (57 of 1955).
OR
c) The person is a spouse of an Indian citizen or a person referred to in sub-clause (a) or (b).
Note
Spouse (not being a citizen of Pakistan or Bangladesh) of an Indian citizen or of a person of Indian origin is also treated as a person of Indian origin for the above purposes provided the bank accounts are opened or investments in share/ securities in India, are made by such persons only jointly with their NRI spouses
For investments in immovable properties, a foreign citizen (other than a citizen of Pakistan, Bangladesh, Afghanistan, Bhutan, Sri Lanka or Nepal), is deemed to be of Indian origin if, (i) He/She held an Indian passport at any time, or (ii) He/She or His/Her father or paternal grand-father was a citizen of India by virtue of the Constitution of India or the Citizenship Act 1955, (57 of 1955)