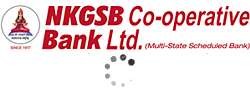 Service Charges / Locker Rents & Deposits Rates Revised
Bank through Mobile/Net banking for free NEFT/RTGS/IMPS fund transfers.
Now avail benefits of RuPay Platinum on RuPay Debit Card
Every user of the bank shall promptly report to the management any actual or possible violation or an event they becomes aware of that could materially/adversely affect the business, reputation of the bank, financial irregularities, organizational inter-personal relationship and immoral behaviour.
Every regular user's of the bank and includes part timers, probationers, Management Trainees, Temporary users, apprentices, outsourced vendors, suppliers, its customers and shareholders or a well wisher can make a protected disclosure on nodalofficer.whistleblower@nkgsb-bank.com.
For Whistle Blower Policy Click Here pdf