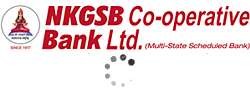 Service Charges / Locker Rents & Deposits Rates Revised
Bank through Mobile/Net banking for free NEFT/RTGS/IMPS fund transfers.
Now avail benefits of RuPay Platinum on RuPay Debit Card
We are glad to inform you all that our bank is now live on UPI Platform as an issuer member
Unified Payments Interface (UPI) is a system that powers multiple bank accounts into a single UPI application (of any participating bank), merging several banking features, seamless fund routing & merchant payments. It also caters to the "Peer to Peer" collect request which can be scheduled and paid as per requirement and convenience.
Uniqueness of UPI
Safer, secure & innovative system for immediate money transfer through mobile device round the clock 365 days
Single mobile application for accessing different bank accounts
Single click two factor authentication
VPA (Virtual Payment Address) use for Send and collect funds provides for incremental security with the customer not required to enter the details such as Card number, Account number, IFSC, etc.
Bill Sharing with friends
Best answer to Cash on Delivery hassle, running to an ATM or rendering exact amount
Merchant payments with single application
Utility Bill Payments, Over the counter Payments, Barcode/QR (Scan and Pay) based payments
Raising complaint from Mobile UPI application directly
About PSP
A PSP is a certified and trusted entity in the UPI ecosystem which acts on behalf of the bank. The PSP is actually a technology platform provider enabled in form of a mobile application that can be used from any smart phone device. PSP lets you make simple, easy and quick payment transactions using Unified Payment Interface (UPI). You can make instant bank-to-bank payments and Pay and collect money using Virtual Payment Address (VPA) also known as UPI ID.
Following are the common features available on most of the PSP applications
Send money – Send money by entering Virtual Payment Address (VPA) / Mobile / Aadhaar / Account Number + IFSC
Request money – Collect money by entering Virtual payment Address (VPA) / Mobile
Scan & Pay – Pay by scanning the QR code through Scan & Pay or generate your QR code to let others make easy payments to you
Transactions – Check your transactions history and also pending UPI collect requests if any. You can raise complaint for the declined transactions by clicking on report issue in transactions.
Profile – You can view the static QR code and Virtual Payment addresses linked to your account. You can also share the QR code through various messenger applications like WhatsApp, Email, etc. available on phone and can also download the QR code
Bank Account – Switch between multiple bank accounts linked with your PSP. You can set/change your UPI PIN or check your balance
Block User – Block/Spam users who are sending you collect requests from illicit sources
Privacy – Allow a user to disable and enable the default VPA in the profile if a secondary UPI ID is created. QR for the disabled UPI ID is also disabled
Payment Reminders – Schedule payments as per your convenience
Split Bill – Splitting bills with multiple UPI users at a click of a button
At present, our bank is appearing in the "List of Banks" of the below listed PSPs'
Phone Pe
Paytm
Kotak UPI
ICICI UPI
AXIS UPI
Airtel UPI
Freecharge
Mobiqwik
SBIPay
CoinTab
Whatsapp
Soon we will be available on BHIM & Google Tez apps as well.
These listed PSP Apps are available in play store (Android version 4.2.2 & above) and App store (iOS 8.1 & above)
Customer needs to be registered for NKGSB Mobile Banking in order to add NKGSB Bank account on UPI application. NKGSB account will be available for adding on UPI application after a cooling period of 5 minutes since registration to mobile banking.
You may write to customercare@nkgsb-bank.com for any queries pertaining to UPI.
For more information on UPI, please click on the links mentioned below
Disclaimer
ENROUTING TO A THIRD PARTY WEBSITE
By choosing to click on this option, viewers will be prompted to third party links, and NKGSB Bank page will disappear and viewers will automatically leave the Bank's page. Needless to state, these links are meant for informative easy gateway. The NKGSB Bank do not have any operative hold over any third party web site or its material. Hence our bank cannot be held accountable for the contents or any material of these third party web sites.
So it is pertinent to note that NKGSB Bank do not undertake the responsibility of any nature what so ever related to warranties, expressions, representations, in any form either express or implied, related to such third party links or web sites or any material or information contained therein.
Viewers be noted that these third party web sites may have their own views, opinions, angles and different policies about security & other aspects which may differ from NKGSB Bank. It is always advisable that viewers do essentially review such privacy or security policies and be cautious always before sharing your personal or confidential information at your own risk and NKGSB Bank will not be responsible for any loss of what so ever nature or misuse of information if any in future.
Redirect to RBI Kehta Hai
X