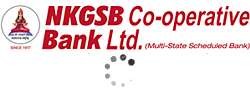 Services charges/ Locker rents & deposits revised w.e.f. 1st July, 2019
Schedule Fees for Depository services w.e.f. 1st Aug, 2019
Bank through Mobile/Net banking for free NEFT/RTGS/IMPS fund transfers.
Now avail benefits of RuPay Platinum on RuPay Debit Card
New Fixed Deposit Scheme introduced
109 Branches now open all over Maharashtra, Karnataka, Goa, Gujarat and Madhya Pradesh
Facilities Available To NRIs/PIO
Other facilities available to NRIs?
Other Investments on repatriation basis
Government dated securities/treasury bills
Units of domestic mutual funds
Bonds issued by a public sector undertaking (PSU) in India
Non-convertible debentures of a company incorporated in India
Shares in Public Sector Enterprises being disinvested by the Government of India, provided the purchase is in accordance with the terms and conditions stipulated in the notice inviting bids
Shares and convertible debentures of Indian companies under FDI scheme (including automatic route & Foreign Investment Promotion Board (FIPB)
Shares and convertible debentures of Indian companies through stock exchange under Portfolio Investment Scheme
Perpetual debt instruments and debt capital instruments issued by banks in India
Other Investments on non-repatriation basis
Government dated securities (other than bearer securities)/treasury bills
Units of domestic mutual funds
Units of Money Market Mutual Funds in India
Non-convertible debentures of a company incorporated in India
The capital of a firm or proprietary concern in India, not engaged in any agricultural or plantation activity or real estate business
Deposits with a company registered under the Companies Act, 1956 including NBFC registered with RBI, or a body corporate created under an Act of Parliament or State Legislature, a proprietorship concern or a firm out of rupee funds which does not represent inward remittances or transfer from NRE/FCNR (B) Accounts into the NRO Account
Commercial Paper issued by an Indian company
Shares and convertible debentures of Indian company other than under Portfolio Investment scheme
Investment in immovable property.
May acquire immovable property in India other than agricultural land/ plantation property or a farmhouse out of repatriable and non-repatriable funds
What are the facilities available to returning NRIs/PIO?
Returning NRIs / PIO
May continue to hold, own, transfer or invest in foreign currency, foreign security or any immovable property situated outside India, if such currency, security or property was acquired, held or owned when the resident outside India
May open, hold and maintain with an authorized dealer in India a Resident Foreign Currency (RFC) account to transfer balances held in NRE/FCNR (B) accounts. Proceeds of assets held outside India at the time of return, can be credited to RFC account. The funds in RFC accounts are free from all restrictions regarding utilization of foreign currency balances including any restriction on investment in any form outside India
Miscellaneous
Operations by Power of Attorney Holders
Can NRI give Power of Attorney to a resident to operate his account and for making investments on his behalf?
Yes, an NRI can appoint a resident as his Power of Attorney holder to make all his local payment in Rupees from his NRE / NRO accounts, including payments for eligible investments subject to compliance with relevant regulations made by Reserve Bank of India from time to time. A Power of Attorney holder can repatriate back the funds only to the NRI account holder.
What are the restrictions imposed on the Power of Attorney holder?
A Power of Attorney holder of NRI account cannot do the following acts
Open and close NRI accounts in the name of NRI
Repatriate funds from accounts in the form of Dem and draft /Telegraphic Transfer/etc
Make payment by way of gifts
Transfer funds to other NRE accounts
Cannot raise loans/execute documents on behalf of NRI
Cannot tender Foreign Currency/ Foreign Currency Traveller's Cheques for credit of account
Nomination Facilities
Is nomination allowed in NRE accounts?
Yes, NRIs can nominate either a resident or a non-resident as a Nominee. However, only one nominee is permitted per account. The Nominee can also be a minor in which case, a guardian has to be appointed to receive payment on the minor's behalf.