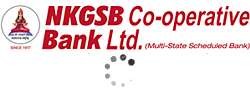 Now avail benefits of RuPay Platinum on RuPay Debit Card
New Fixed Deposit Scheme introduced
109 Branches now open all over Maharashtra, Karnataka, Goa, Gujarat and Madhya Pradesh
Current Accounts are ideal for all your business transactions. Access your account anytime and make unlimited payments with at Par Cheque, Deposit Cheque or Demand Draft, etc.
Eligibility for a Current Account
Individual - Single / Joint account
Hindu undivided family
Sole Proprietorship firm
Partnership firm
Limited company – Private / Public
Trust / Club / Registered / Unregistered Society / Association
Government / Semi – Government Bodies / Department
To open a Current Account: Refer Basic Documents - Current Deposit
To download Account Opening Form : Click Here
Current
Account

Special Current Accounts
A Regular savings account for regular needs of the customer.
Salient features of the scheme
Minimum opening balance ₹ 3000/-
Cheque book at nominal price
Free ATM card facility for Proprietor (s)
Desk Drawing facility
Free account statement facility
Fund transfer facility through RTGS/NEFT anywhere in India
Any branch banking facility
Demat facility
Safe deposit locker facility

*
* For Selective branches
Current account for high net worth customers.
Salient features of the scheme:
Product Names
Particulars
CD Silver
CD Gold
CD Platinum
Minimum Balance
(with or without Cheque book)
₹ 5,000/-
₹ 5,000/-
₹ 5,000/-
Average Monthly Balance (AMB)
₹ 25,000/-
₹ 50,000/-
₹ 1.00,000/-
Free Cheque Leaves
1,000
2,000
All Free
DD/Payorder Charges Waiver
Upto 5 lacs. p.m.
Upto 10 lacs. p.m.
Free
SMS/Net/Mobile Banking
Free
Free
Free
ATM Card
Free
Free
Free
Minimum Balance Charges
₹ 1,000-/
₹ 2,000-/
Free
Demat Account
(Annual Maintenance Charges)
Nil 1st Two Years
Nil 1st Three Years
Free