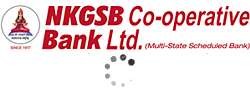 Services charges/ Locker rents & deposits revised w.e.f. 1st July, 2019
Schedule Fees for Depository services w.e.f. 1st Aug, 2019
Bank through Mobile/Net banking for free NEFT/RTGS/IMPS fund transfers.
Now avail benefits of RuPay Platinum on RuPay Debit Card
New Fixed Deposit Scheme introduced
109 Branches now open all over Maharashtra, Karnataka, Goa, Gujarat and Madhya Pradesh
Savings Account is primarily meant to inculcate a sense of saving for your future financial requirements. The main purpose of the account is to save in small or large amount from time to time. Your savings remain liquid and safe, earning a steady interest. Our Savings Account comes with a host of convenient features and banking channels to transact through.
Eligible to operate a Savings Account
Individual - Single / Joint account
Minor - Operated by guardian natural / appointed by court
Illiterate person - Operated by thumb impression
Trust - Private / Public / Hindu Undivided Family
Club, Association & Society
Primary Co-operative Society
Housing Co-operative Society
Charitable Religious Institution
To open Savings Account : Refer Basic Documents - Savings Deposit
To download Account Opening Form : Click Here
SB Regular

Gen Next Accounts

Dignity Saving

HNI Accounts

Basic SB Account

NRE Saving Account

SB Salary

Maitreyee