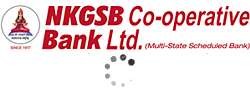 Service Charges / Locker Rents & Deposits Rates Revised
Bank through Mobile/Net banking for free NEFT/RTGS/IMPS fund transfers.
Now avail benefits of RuPay Platinum on RuPay Debit Card
Term Deposit scheme to suit your requirement and future plan. You can not only earn higher income on your surplus funds by investing in any of our term deposit schemes, but also avail loan against those funds. Thus fulfill your need, multiply your funds as well as keep your savings secure.
Interest Rates on Fixed Deposits (revised w.e.f. September 04, 2023)
Period
General Public / Trusts / Society / Corporates
Senior Citizen
SDR / MIP / FDR / RD / QIRP
SDR / MIP / FDR / RD / QIRP
** DEPOSITS FROM 7 DAYS TO 364 DAYS ARE SHORT TERM DEPOSITS (SDR)
7 days - 44 days
2.75 %
3.00 %
45 days - 90 days
5.00 %
5.50 %
91 days - 180 days
5.50 %
6.00 %
181 days - 364 days
6.05 %
6.30 %
12 months – 15 months
(Below Rs.15 Lakhs)
7.15%
7.60%
12 months – 15 months


(Rs.15 Lakhs - Upto 1Cr )

7.15%

7.75%

12 months – 15 months
(Rs.1 Cr & Above)
7.25%
7.75%
16 months – 36 months
(Below Rs. 1 Cr)
6.75%
7.00%
16 months – 36 months
(Rs. 1 Cr to Above)
7.00%
7.25%
Above 3 years - upto 5 years
5.90 %
6.15 %
Above 5 years - upto 7 years
6.25 %
6.50 %
Above 7 years - upto 10 years
6.10 %
6.35 %
ANNAPURNA TAX BENEFIT SCHEME – Tax Benefit upto Rs. 1.50 lakhs per Investor u/s 80 C. Interest Rates (% p.a.)
Scheme
FDR
For all category (Individual/HUF/Senior Citizen)
ATBS
(FDR)
Scheme (5 Year - No premature payment)
5.90 %
* Terms & Conditions Apply
* MIP - Monthly Interest will be credited at a Discounted Rate
* Interest rates for FDR/MIP/RD/QIRP products are applicable for all NRE and NRO products. NRE Deposits should be for minimum one year. Rate of Interest for NRE / NRO deposit will be as per General Public Rate only.
* Interest rates are subject to change at the sole discretion of the Bank.
* 1% penalty for premature withdrawal for all categories of Deposits
* RD / MIP / FDR / QIRP should be minimum period of 12 months only.
* Interest rate on Locker Deposit Scheme (LODP) available to Individuals/HUF/Sr. Citizens will be 6.75% for 36 months.
* Interest Rate on Auto sweep facility will be flat 5.50 % for all entities (Normal Residents).
* No Interest upto 6 days – for all types of Term Deposits.
Eligible to operate a Term Deposit Account
Individual - Single / Joint account
Minor - Operated by guardian natural / appointed by court
Trust - Private / Public
Partnership firm
Limited company - Private / Public
Club, Association &  Society
To open Term Deposit Account, you just need to provide
Duly completed account opening form
Pan card /FORM 60- if, no Pan card
Proof of Residence of the applicant(s)
Proof of  Photo Identification of the applicant(s)
Proof of Age in case of senior citizen
One recent passport size color photographs of Partner(s) / Director(s)
Introduction by an existing customer, whose account is at least 6 months old OR
Introduction letter of your existing bank verifying signature
Submit Partnership deed with Registration receipt in case of Partnership firm
Submit Memorandum of Association, Article of Association, Resolution in case of Company
Board Resolution / Resolution in case of a company, an association
Short Term Deposit (SDR)
Fixed Deposit (FDR)
Recurring Deposit (RD)
Monthly Income Plan (MIP)
Annapurna Tax Benefit Deposit Scheme
Quarterly Interest Re-Investment Plan (QIRP)
Automatic Renewal Certificate (ARC)
Flexi Quarterly Interest Re-Investment Plan
Automatic Renewal Certificate with Interest
Non-Resident (External) NRE Deposit Account
Disclaimer
ENROUTING TO A THIRD PARTY WEBSITE
By choosing to click on this option, viewers will be prompted to third party links, and NKGSB Bank page will disappear and viewers will automatically leave the Bank's page. Needless to state, these links are meant for informative easy gateway. The NKGSB Bank do not have any operative hold over any third party web site or its material. Hence our bank cannot be held accountable for the contents or any material of these third party web sites.
So it is pertinent to note that NKGSB Bank do not undertake the responsibility of any nature what so ever related to warranties, expressions, representations, in any form either express or implied, related to such third party links or web sites or any material or information contained therein.
Viewers be noted that these third party web sites may have their own views, opinions, angles and different policies about security & other aspects which may differ from NKGSB Bank. It is always advisable that viewers do essentially review such privacy or security policies and be cautious always before sharing your personal or confidential information at your own risk and NKGSB Bank will not be responsible for any loss of what so ever nature or misuse of information if any in future.
Redirect to RBI Kehta Hai
X