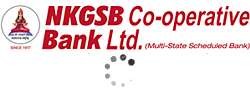 Services charges/ Locker rents & deposits revised w.e.f. 1st July, 2019
Schedule Fees for Depository services w.e.f. 1st Aug, 2019
Bank through Mobile/Net banking for free NEFT/RTGS/IMPS fund transfers.
Now avail benefits of RuPay Platinum on RuPay Debit Card
New Fixed Deposit Scheme introduced
109 Branches now open all over Maharashtra, Karnataka, Goa, Gujarat and Madhya Pradesh
No. NRE accounts can only be maintained jointly with other NRIs only.
No, NRIs residing in different countries may open joint accounts.
Yes. Funds held in NRE accounts can be repatriated abroad freely.
The minimum period is one year and the maximum period is ten years.
Deposits are value dated. The date will be mentioned as the date on which the funds are received by the Bank in its Correspondent Bank's Nostro account.
Yes. However, this is subject to the levy of a penalty and at the discretion of the Bank.
No. While the premature withdrawal would be allowed, no interest would be payable. For such premature withdrawals the bank may levy penalty as per their discretion.
The Banking Companies (nomination) rules, 1985, framed under Banking Regulation Act, 1949, enable banks to pay the amount standing to the credit of the deceased depositors to his/her nominee.
Repatriation of funds from the deceased person's NRE account to the non-resident nominee is permitted.
Yes, by giving a Letter of Authority in the specified format to the Branch in which he is having his account. The authority to operate the account is only for local disbursements. The close relative who is authorized will not have the power to make gifts, transfer or close the account.
When an Indian resident leaves India for a country (other than Nepal or Bhutan) for taking up employment, business or vacation outside India or for any other purpose indicating his intention to stay outside India permanently or for an uncertain period, he becomes a person resident outside India. He will have the option of designating his account as Non-Resident Ordinary account.
Immediately upon return of the account holder to India for taking up employment or for carrying on business, vocation or for any other purpose indicating his/her intention to stay in India for an uncertain period, a non-resident becomes resident.
A returning Indian's NRE accounts will be designated as Resident account. However, they will continue to run till maturity at the contracted rate of interest.
No. Banks have been advised to continue to pay interest at the contracted rate till the maturity of the deposit, if the deposit is held for the full term even after conversion into resident rupee account.
Yes, on return to India, NRI need not declare or surrender their foreign currency assets and the income earned thereon.
Yes. They can be held in RFC (Resident Foreign Currency) Accounts either in the form of Current / Savings / Fixed deposit accounts.
Non-resident Indian citizens who come to India on temporary visits i.e. for purpose other than employment, business, etc. indicating no intention to stay in India indefinitely, even if this stay in India exceeds 182 days, will continue to be treated as Non-Residents.
An individual is treated to be Not Ordinarily Resident in India in any previous year if he/she
a) Has been a non-resident in India in 9 out of the 10 previous years preceding the previous year,
Or
b) Has during the seven previous years preceding that year, been in India for a period of or periods, amounting in all to 729 days or less.