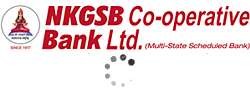 Services charges/ Locker rents & deposits revised w.e.f. 1st July, 2019
Schedule Fees for Depository services w.e.f. 1st Aug, 2019
Bank through Mobile/Net banking for free NEFT/RTGS/IMPS fund transfers.
Now avail benefits of RuPay Platinum on RuPay Debit Card
New Fixed Deposit Scheme introduced
109 Branches now open all over Maharashtra, Karnataka, Goa, Gujarat and Madhya Pradesh
To give flexibility to access your account 24 hours 365 days, bank has established network of ATM across all our branches.
Bank has tied up with NPCI for RUPAY network and it is now linked up with more than 77,000 ATMs across India.
Enjoy following facilities in a safe, secure, and easy way
Balance Enquiry
Know your account balance, at all times
Cash Withdrawals
Withdraw up to ₹ 15,000/- per day
Withdraw money in multiples of ₹ 500 /- by using the fast cash option
Statement of Account
Get a mini-statement of your last 5 account transactions
PIN Change
Change your Personal Identification Number (PIN) frequently for the safety & security of account
Transfer of Funds
Easy transfer of funds between two bank accounts, across branches
Benefits
Convenience
Avail 24 hours banking services from any ATM
Privacy
Enjoy a sense of privacy while transacting
Safe Identity
Cardholder is identified by PIN Number, hence no signature required
Security
Instant cash available in case of emergency
Pride
ATM card is a status symbol and an essential life time need
* Conditions Apply