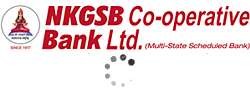 Service Charges / Locker Rents & Deposits Rates Revised
Bank through Mobile/Net banking for free NEFT/RTGS/IMPS fund transfers.
Now avail benefits of RuPay Platinum on RuPay Debit Card
To give flexibility to access your account 24 hours 365 days, bank has established network of ATM across all our branches.
Bank has tied up with NPCI for RUPAY network and it is now linked up with more than 77,000 ATMs across India.
Enjoy following facilities in a safe, secure, and easy way
Balance Enquiry
Know your account balance, at all times
Cash Withdrawals
Withdraw up to ₹ 15,000/- per day
Withdraw money in multiples of ₹ 500 /- by using the fast cash option
Statement of Account
Get a mini-statement of your last 5 account transactions
PIN Change
Change your Personal Identification Number (PIN) frequently for the safety & security of account
Transfer of Funds
Easy transfer of funds between two bank accounts, across branches
Benefits
Convenience
Avail 24 hours banking services from any ATM
Privacy
Enjoy a sense of privacy while transacting
Safe Identity
Cardholder is identified by PIN Number, hence no signature required
Security
Instant cash available in case of emergency
Pride
ATM card is a status symbol and an essential life time need
* Conditions Apply
Disclaimer
ENROUTING TO A THIRD PARTY WEBSITE
By choosing to click on this option, viewers will be prompted to third party links, and NKGSB Bank page will disappear and viewers will automatically leave the Bank's page. Needless to state, these links are meant for informative easy gateway. The NKGSB Bank do not have any operative hold over any third party web site or its material. Hence our bank cannot be held accountable for the contents or any material of these third party web sites.
So it is pertinent to note that NKGSB Bank do not undertake the responsibility of any nature what so ever related to warranties, expressions, representations, in any form either express or implied, related to such third party links or web sites or any material or information contained therein.
Viewers be noted that these third party web sites may have their own views, opinions, angles and different policies about security & other aspects which may differ from NKGSB Bank. It is always advisable that viewers do essentially review such privacy or security policies and be cautious always before sharing your personal or confidential information at your own risk and NKGSB Bank will not be responsible for any loss of what so ever nature or misuse of information if any in future.
Redirect to RBI Kehta Hai
X