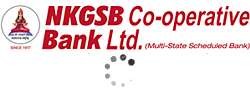 Services charges/ Locker rents & deposits revised w.e.f. 1st July, 2019
Schedule Fees for Depository services w.e.f. 1st Aug, 2019
Bank through Mobile/Net banking for free NEFT/RTGS/IMPS fund transfers.
Now avail benefits of RuPay Platinum on RuPay Debit Card
New Fixed Deposit Scheme introduced
109 Branches now open all over Maharashtra, Karnataka, Goa, Gujarat and Madhya Pradesh
Over the years, the bank has consistently shown robust growth both quantitatively and qualitatively. The bank has not only grown in membership, deposits and advances but has multiplied its net worth making the institution financially sound and fundamentally strong.
The following figures speak for themselves.
(₹ In Lakhs)
1967 Golden Jubilee
1992 Platinum Jubilee
2017 - 31st March Centenary Year
31st March, 2019
Membership
(No. of Members)
3,530
45,393
53,442
55,071
Capital
3
2
9,448
9,817
Reserves
4
476
61,201
67,777
Deposits
64
6,563
7,09,489
7,60,088
Advances
47
4,561
5,12,751
5,25,052
Net Profit
1
84
4,655
4,026
Gross NPA (%)
-
-
4.76
3.82
Net NPA (%)
-
-
2.94
1.72
CRAR (%)
-
-
12.32
12.90