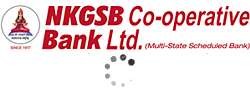 Services charges/ Locker rents & deposits revised w.e.f. 1st July, 2019
Schedule Fees for Depository services w.e.f. 1st Aug, 2019
Bank through Mobile/Net banking for free NEFT/RTGS/IMPS fund transfers.
Now avail benefits of RuPay Platinum on RuPay Debit Card
New Fixed Deposit Scheme introduced
109 Branches now open all over Maharashtra, Karnataka, Goa, Gujarat and Madhya Pradesh
MEANT FOR EXPORTERS
Advising Export Letters of Credit
We advise the Export Letter of Credit opened in favour of Exporter customer received through our Foreign correspondents
Handling of Export Documentary Collections
We collect the payment from Overseas buyer through his banker by sending Export documents once the shipment is made by the Exporter . Documents are drawn on DP (Documents against Payment) or DA (Documents against Acceptance) basis. Once the documents are received by Buyer's banker, they present it to the buyer for payment or acceptance. Documents are delivered to the buyer only after receipt of payment in case of DP bill and against acceptance of bill of exchange in case of DA bill
Pre-Shipment exports Credit & Post-Shipment exports Credit.
We at NKGSB BANK understand and value your commitment for execution of export shipments in time. Our forex centres offer both Pre shipment and Post shipment credit in rupee denominated terms to exporters having firm export orders or confirmed letters of credit
Pre-Shipment Export Credit
We offer Pre-shipment Credit (Packing Credit) to the exporters, for financing purchase, processing, manufacturing or packing of goods prior to shipment. Maximum period allowed for liquidation of Packing credit is upto production cycle but not more than 360 days from the date of disbursement
Post-Shipment Export Credit
We extend Post-shipment Credit for purposes such as export of goods from India.
The exporter has the following options at post-shipment stage:
To get export bills purchased /discounted / negotiated;
To get rupee advances against bills for collection;
To receive advances against duty drawback receivable from Govt.
The exporter has the option to avail of pre-shipment and post-shipment credit either in rupee or in foreign currency. However, if the pre-shipment credit has been availed in foreign currency, the post-shipment credit has necessarily to be under EBR Scheme since foreign currency pre-shipment credit has to be liquidated in foreign currency.
Pre-Shipment Credit in foreign Currency & Post-Shipment Credit in foreign currency
Pre-shipment Credit in Foreign Currency (PCFC) is just what you need, when you are looking for funds in foreign currency. You may avail it, to meet your manufacturing, processing and packing fund requirements at international interest rates.
To avail this facility, there is no need for a separate sub-limit for PCFC for you! The PCFC can be made available within the export packing credit available to you provided the outstanding amounts under both rupee and foreign currency facilities do not exceed the sanctioned limit PCFC is to be repaid only with the proceeds of the export bill tendered, under the export bill-rediscounting scheme.
In case of cancellation of export order, the PCFC line may be closed by selling equivalent amount of foreign exchange at TT selling rate prevalent on the date of cancellation
Export Bill Rediscounting
You can also avail export bill rediscounting (EBR) for post shipment finance at international rates of interest.
PCFC will be liquidated with the discounting of bills under EBR scheme. The foreign currency of the bill will be applied to PCFC in foreign currency and if there is any surplus of the bill after adjusting to PCFC, the surplus portion will be converted into Indian rupees and credited to the exporter's Cash Credit or Current account.
The EBR advance, which is a foreign currency loan, will be eventually closed when the overseas buyer pays the bill and the export proceeds are realised.
Issuance of various Foreign Guarantees
To access the potential international market, we can facilitate by issuing any export performance guarantees or any trade related guarantees that you may need to issue favouring overseas parties.
To put through your various trades related transactions across the globe, NKGSB BANK has correspondent banking relations worldwide.
MEANT FOR IMPORTER
Issuance of Letters of Credit
Our letters of credit are widely accepted in overseas market. Avail of our Letters of Credit for your purchases in international and domestic trading operations.
We offer Letters of Credit to facilitate purchase of goods in international business operations. Backed by our strong reputation built over the period of time, you will be able to build better trust in trade and forge business relationships faster.
Handling of Import Documentary collections.
Your foreign supplier can forward the import documents through his banker to us for collection of payment. Once the payment is received, we will remit the funds to him as per instruction of his banker.
Advance Remittance towards Import into India
We make advance Import payment on behalf of Importer customer banking with us minimum of 6 months or having track record of import made of 6 months . Advance import payment is made within amount specified by RBI guidelines
Direct Import
Overseas Suppliers can dispatch the import documents directly to our Bank. As per the Importers instructions, we settle the payment of the documents against submission of proof of Import and within the amount limit specified by RBI guidelines