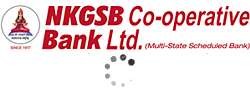 Service Charges / Locker Rents & Deposits Rates Revised
Bank through Mobile/Net banking for free NEFT/RTGS/IMPS fund transfers.
Now avail benefits of RuPay Platinum on RuPay Debit Card
Personal Loan for Covid-19 Medical Expenses
It's not only your Wealth, We care for your Health too..
Features & Benefits
Zero Processing Fees
Self or any family member who have been affected by Covid-19 and hospitalised.
Nature of expenses include Covid Test reports, Medicines, Doctors consultancy, Hospitalisation bills etc
Direct payment / Re-imbursement on production of bills / receipts submitted (even if paid in Cash).
Assessment of repayment capacity on existing income and DSCR of 1.25
No Margin
No Pre - Payment Charges
Attractive Interest Rates
Simple Documentation
Speedy Loan Approval
Purpose
Direct payment / Reimbursement of Medical Expenses related to Covid -19
Eligibility
Individual & their Family Members
Quantum of Loan
Tenure
Documentation : Refer Basic Documents – Retail Loan
Others
Application in the prescribed format.
Bills related to Covid Test reports, Medicines, Doctors consultancy, Hospitalisation bills etc along with reports.
IT returns of the applicant and co-applicant for last three years.
Networth certificate of the applicant /co-applicant.
FI Report – As applicable.
All other documents as per existing policy.
Surety
Conditions Applied
Disclaimer
ENROUTING TO A THIRD PARTY WEBSITE
By choosing to click on this option, viewers will be prompted to third party links, and NKGSB Bank page will disappear and viewers will automatically leave the Bank's page. Needless to state, these links are meant for informative easy gateway. The NKGSB Bank do not have any operative hold over any third party web site or its material. Hence our bank cannot be held accountable for the contents or any material of these third party web sites.
So it is pertinent to note that NKGSB Bank do not undertake the responsibility of any nature what so ever related to warranties, expressions, representations, in any form either express or implied, related to such third party links or web sites or any material or information contained therein.
Viewers be noted that these third party web sites may have their own views, opinions, angles and different policies about security & other aspects which may differ from NKGSB Bank. It is always advisable that viewers do essentially review such privacy or security policies and be cautious always before sharing your personal or confidential information at your own risk and NKGSB Bank will not be responsible for any loss of what so ever nature or misuse of information if any in future.
Redirect to RBI Kehta Hai
X