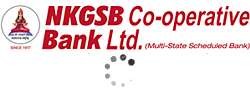 Service Charges / Locker Rents & Deposits Rates Revised
Bank through Mobile/Net banking for free NEFT/RTGS/IMPS fund transfers.
Now avail benefits of RuPay Platinum on RuPay Debit Card
A red carpet welcome for medical professionals
Features & Benefits
Interest charged on daily reducing basis
No pre - payment charges for repayment through own source
Attractive interest rate
Simple documentation
Easy repayment options - ECS/ Post-dated cheque/ Standing Instruction
Speedy loan approval
Offers Insurance cover for all assets at attractive premium
Purpose
Furniture Fixture, Repairs & Renovation of Clinic
Funding for Imported Equipment
Hospital Infrastructure Finance
Eligibility
Professional Medical practitioner
Loan upto Rs. 500 lakhs with Collateral Security (Set up of Clinic / Hospital )
Tenure : 10 years including 6-12 months Moratorium
Rate of Interest : 9.00% p.a. onwards
Margin Required (Doctor's Contribution) :

Land & Building 10%
Machinery / Equipments 10%
Renovation / Furniture & Fixtures (For Ownership Premises Only) 30%
Loan upto Rs. 100 lakhs without Collateral Security - (Only Equipment)
Tenure : 7 years
Rate of Interest : 9.95% p.a.
Margin Required (Doctor's Contribution) : Machinery / Equipments 10%
Loan upto Rs. 50 lakhs without Collateral Security – (Against used machinery)
Tenure : 5 years
Rate of Interest : 10.00% p.a.
Margin Required (Doctor's Contribution) : 5% on WDV or 20% on MV
Documentation : Refer Basic Documents - Retail Loan
In addition to the basic documents
Degree : Professional Degree Certificate
Equipment/Computer : Estimate / Quotation
Premises

Copy of Agreement or allotment letter
Chain of Agreements in case of re-sale
NOC from Society
Share Certificate of the society in the name of seller
Leave & license agreement if the applicant is currently staying on rent
Conditions Apply
Disclaimer
ENROUTING TO A THIRD PARTY WEBSITE
By choosing to click on this option, viewers will be prompted to third party links, and NKGSB Bank page will disappear and viewers will automatically leave the Bank's page. Needless to state, these links are meant for informative easy gateway. The NKGSB Bank do not have any operative hold over any third party web site or its material. Hence our bank cannot be held accountable for the contents or any material of these third party web sites.
So it is pertinent to note that NKGSB Bank do not undertake the responsibility of any nature what so ever related to warranties, expressions, representations, in any form either express or implied, related to such third party links or web sites or any material or information contained therein.
Viewers be noted that these third party web sites may have their own views, opinions, angles and different policies about security & other aspects which may differ from NKGSB Bank. It is always advisable that viewers do essentially review such privacy or security policies and be cautious always before sharing your personal or confidential information at your own risk and NKGSB Bank will not be responsible for any loss of what so ever nature or misuse of information if any in future.
Redirect to RBI Kehta Hai
X