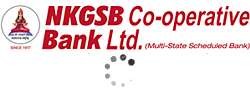 Services charges/ Locker rents & deposits revised w.e.f. 1st July, 2019
Schedule Fees for Depository services w.e.f. 1st Aug, 2019
Bank through Mobile/Net banking for free NEFT/RTGS/IMPS fund transfers.
Now avail benefits of RuPay Platinum on RuPay Debit Card
New Fixed Deposit Scheme introduced
109 Branches now open all over Maharashtra, Karnataka, Goa, Gujarat and Madhya Pradesh
Fulfill your dream of higher education.
Features & Benefits
Zero Processing Fee
Personal Accident Policy with coverage of Rs 5 Lacs for the period of 5 years
No pre-payment charges for repayment through own source
Attractive interest rate
Simple documentation
Easy repayment options - ECS / Post-dated cheque / Standing Instruction
Speedy loan approval
Offers Insurance cover of all assets at attractive premium
Suitable moratorium for repayment
Hassle free disbursement directly to Educational Institution
Telegraphic transfer facility for educational courses abroad at nominal cost
Covers all academic related expense
Concessional rate of interest to female students
Purpose
Higher study in India or Abroad
(Graduation, Post Graduation and Vocational Courses)
Eligibility
Confirmed admission for the course in India or Abroad
Quantum of loan
Secured
Loan quantum – Max Rs.50.00 Lacs for higher studies in India & study Abroad
Unsecured
Maximum Rs.5.00 Lacs for studies in India only.
No tangible security.
50% of the loan amount should be covered by Life insurance of the applicant.
Documentation : Refer Basic Documents - Retail Loan
In addition to the basic documents
Copy of Agreement or Allotment letter
Undertaking stating source of own funds
Proof of admission
Estimate of course fee & other expense
Fee receipt or proof of payment
Copy of Passport & Visa
Mark sheet & Certificate of educational qualification
Security
Equitable / Registered Mortgage of Immovable Asset.
Any liquid security by way of FDR/NSC/KVP etc .
Surety
Repayment
7 years + additional three years moratorium period or course duration whichever is less
Conditions Apply