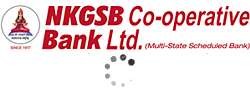 Services charges/ Locker rents & deposits revised w.e.f. 1st July, 2019
Schedule Fees for Depository services w.e.f. 1st Aug, 2019
Bank through Mobile/Net banking for free NEFT/RTGS/IMPS fund transfers.
Now avail benefits of RuPay Platinum on RuPay Debit Card
New Fixed Deposit Scheme introduced
109 Branches now open all over Maharashtra, Karnataka, Goa, Gujarat and Madhya Pradesh
Fasttrack customized loan for professionals.
Features & Benefits
Zero Processing Fee
Interest charged on daily reducing basis
No pre-payment charges for repayment through own source
Attractive interest rate
Simple documentation
Easy repayment options - ECS/ Post-dated cheque/ Standing Instruction
Speedy loan approval
Offers Insurance cover for all assets at attractive premium
Purpose
Acquisition of premises, equipment, purchase of vehicle, etc.
Eligibility
Professional Chartered Accountants, Engineers, MBA Consultants, Architects, Company Secretary, Cost Accountant, Doctor etc
Quantum of loan
Up to 100 % for vehicle
Up to 90 % for equipment, machinery, computer and premises
Documentation : Refer Basic Documents - Retail Loan
In addition to the basic documents
Degree: Professional Degree Certificate
Vehicle: Proforma invoice of an authorised dealer
Equipment/Computer: Estimate / Quotation
Premises

Copy of Agreement or allotment letter
Chain of Agreements in case of re-sale
NOC from Society
Share Certificate of the society in the name of seller
Leave & license agreement if the applicant is currently staying on rent
Surety
Repayment
Tenure for vehicle Loans is up to 5 Years and for others up to 120 months including moratorium period
Privilege
Enjoy additional Life cycle banking loan against same security with minimum documentation
Conditions Apply